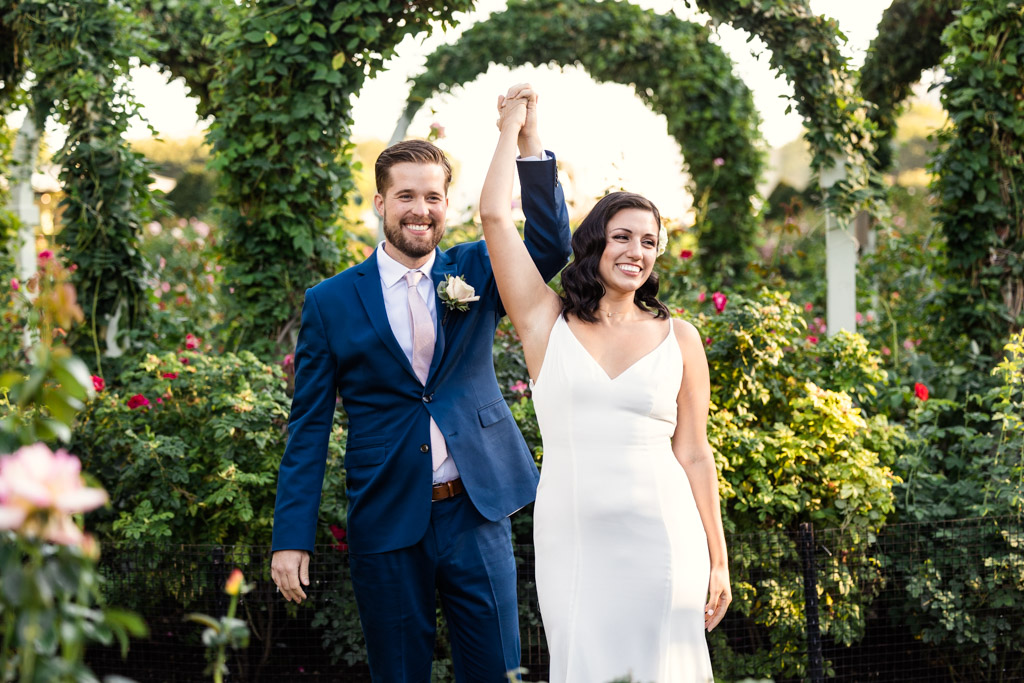 Jessika M.
Finding a good photographer was VERY important to me as I began my search for the right fit for my special day. Lucky for me I found Emma! She was so incredibly personable, fun, easy going, very responsive and just an AMAZING photographer!
I couldn't have found a better fit for my husband and I's elopement this fall. We're not big picture takers and Emma really helped us get comfortable in front of the camera. And when I saw the photos….OMG!!! I'm still not over how beautiful these pictures came out!! Our family still talks about how great she was for the wedding day and I HIGHLY recommend her to anyone and everyone!!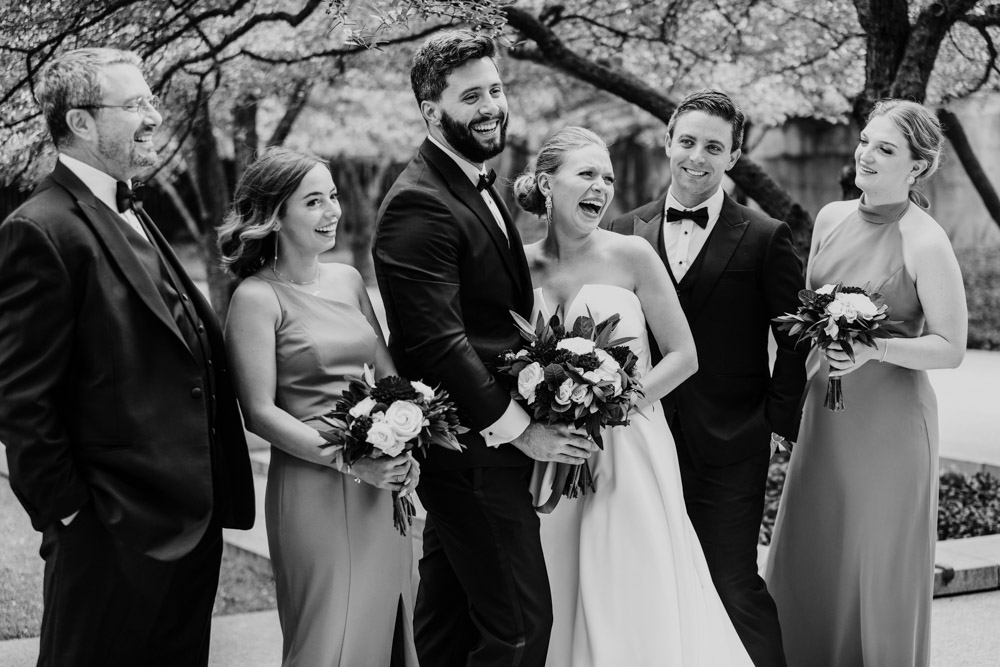 Eliza B.
We absolutely loved working with Emma. We booked her over 18 months before our wedding, so we had time to conduct very thorough interviews with our would-be photographers. From our initial conversations, she just seemed to understand exactly what we were looking for. We are not Vogue, modelesque folks. We didn't want wedding pictures that made it look like we were or were trying to be. What we got was a perfect snapshot of the day. You can hear the laughs just looking at the photos.
Operationally, she was also a dream. We took several LARGE photographs (read 26 members in all) and she was a champion with wrangling, directing, and coaching our families. When she was with me and my bridesmaids, it was like we were all just hanging out. It felt effortless, so it was so easy to take photographs.
I'd HIGHLY recommend Emma to any and all Chicago brides.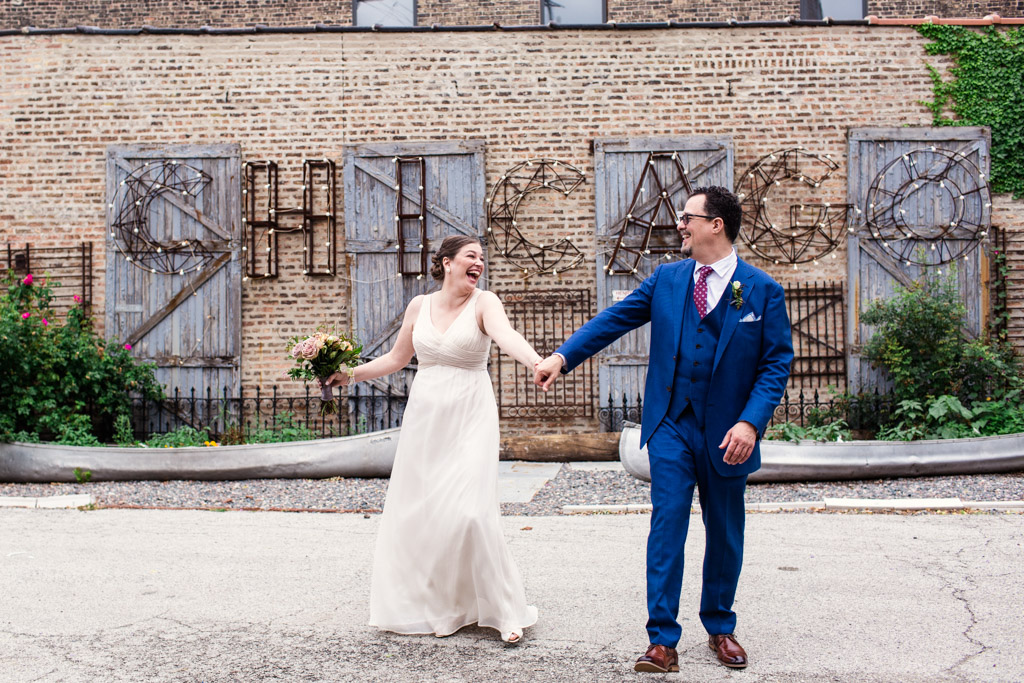 Rachel D.
[Emma] has a wonderful, friendly demeanor about her that puts everyone at ease – our older parents, my young nieces, my dog, and specifically ME – I am photo shy and do not like to be center of attention. As the day went on, she directed us subtly or not so subtly, but never in our face intrusively. We took pics with our dog after the first look, at Wrigley (she is fearless and stood in the middle of the street), at Salvage One (she got us a permit there last minute, the pics are awesome), by some murals, by the El, and at our venue. During the ceremony and reception, she was everywhere but not intrusive. She worked with us to help meet our needs.
Emma is TALENTED. PROFESSIONAL. And she was just FUN to spend our wedding day with. She captured the most magical day of our lives!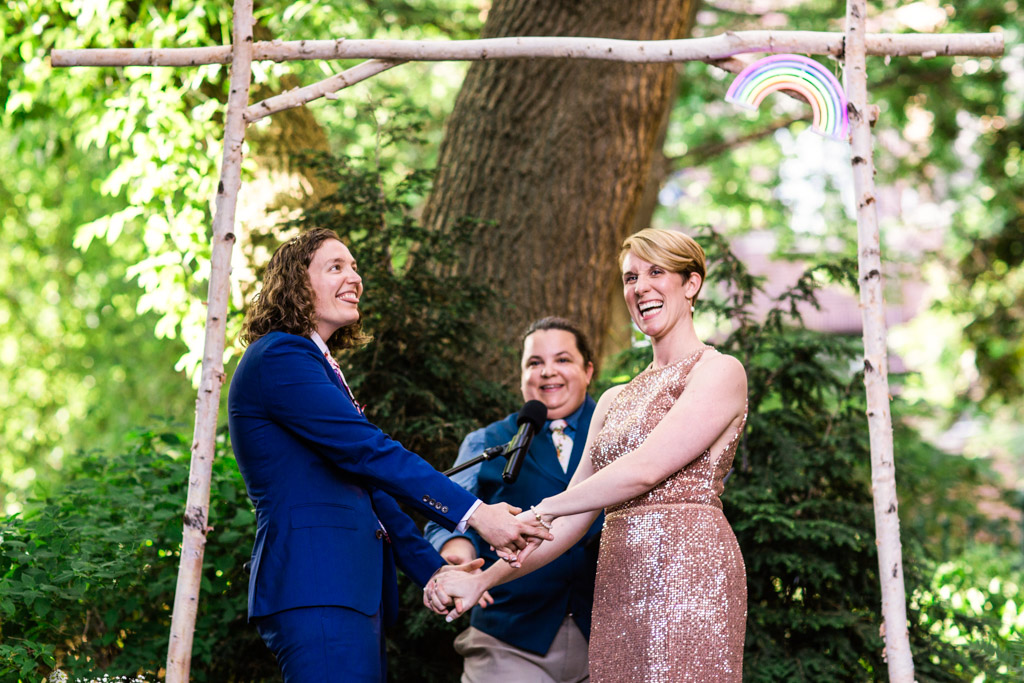 Erin C.
Emma was perfect for us. My partner and I were on the fence about having a photographer at all and chose Emma because she was laidback and we liked her work. In particular she was so patient with our ambivalence about being photographed and delightfully encouraged us to enjoy the process. The photos came out gorgeous and exactly how we had hoped (not staged, mostly silly and candid). If you are looking for a photographer who will listen to you, be patient with you and your family, and respond graciously and promptly to questions, Emma is wonderful. We also found her to be very queer-friendly and thoughtful around all things related to that for us and our guests. All the stars.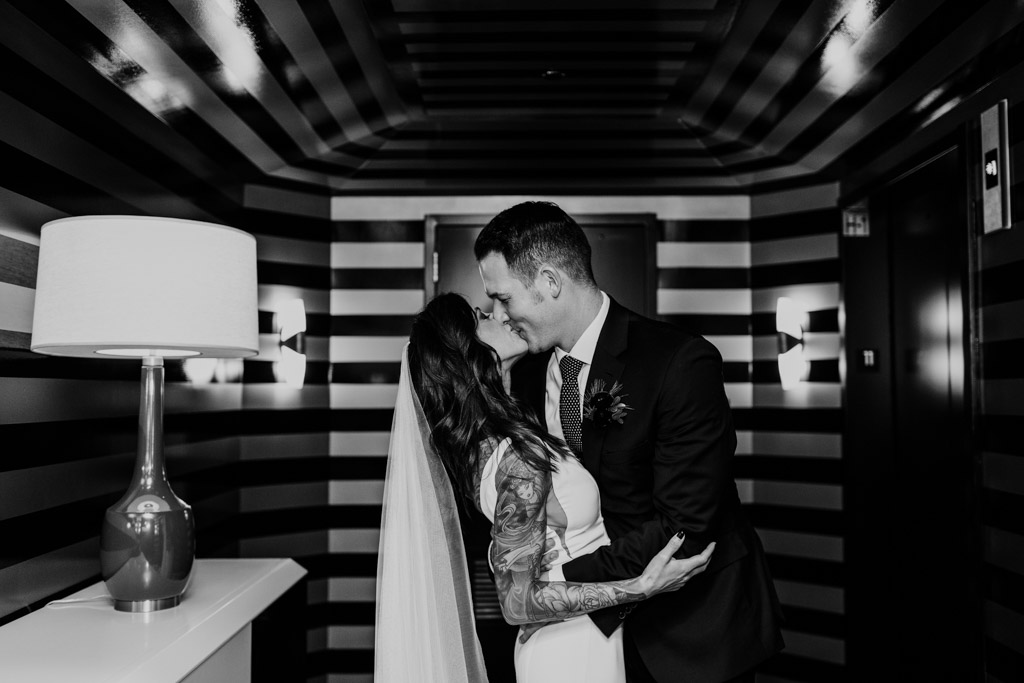 Tommy M.
We searched on-line for "journalistic" photographers for our wedding. We wanted someone who would 1) capture the essence of our evening and celebration and 2) be easy to work with. Emma was the first one we reached out to because we loved her gallery and blog so much (criteria #1), and she was an absolute delight to chat with, so we knew right away she'd satisfy #2. We signed her up immediately. We did an engagement session with her to get to know each other (highly recommended!), and those photos were absolutely perfect and used for our website and invite.
For our wedding, her husband served as the second photographer. They were both a delight. For the ceremony and reception, we honestly barely even noticed them, yet based on the photos, they didn't miss a single part of the night… They say a picture is worth a thousand words – well Emma has given us millions and millions of sweet, beautiful, and memorable words with all her wonderful photos… We can't recommend Emma enough.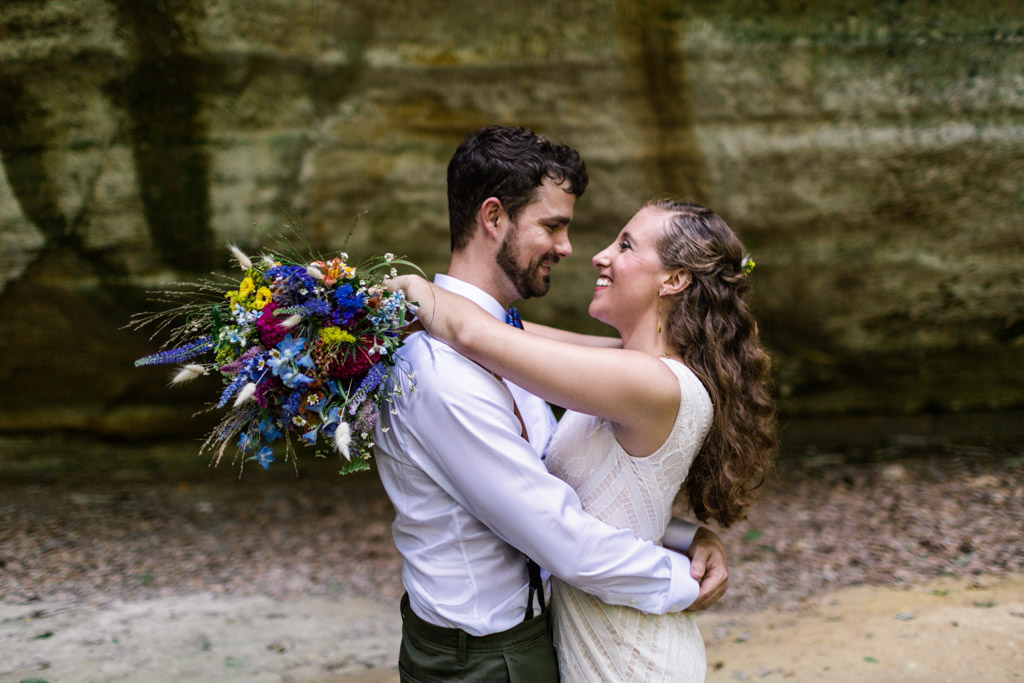 Melanie S.
Emma is very responsive, enthusiastic, detailed and creative, and helped us accomplish a fantastic wedding day. Emma helped us identify creative ways to replan our wedding during COVID-19, and was incredibly flexible as our plans changed multiple times. We ultimately were able to get married in a small ceremony at Starved Rock State Park in IL, and Emma went above and beyond and drove out there a few weeks before the wedding to scout out some beautiful spots for photos.
Emma's positivity and energy helped us have SO much fun during our photo sessions. Looking back at the photos and videos brings us and our families so much joy. Working with Emma and her team felt like we were working with family. Thank you!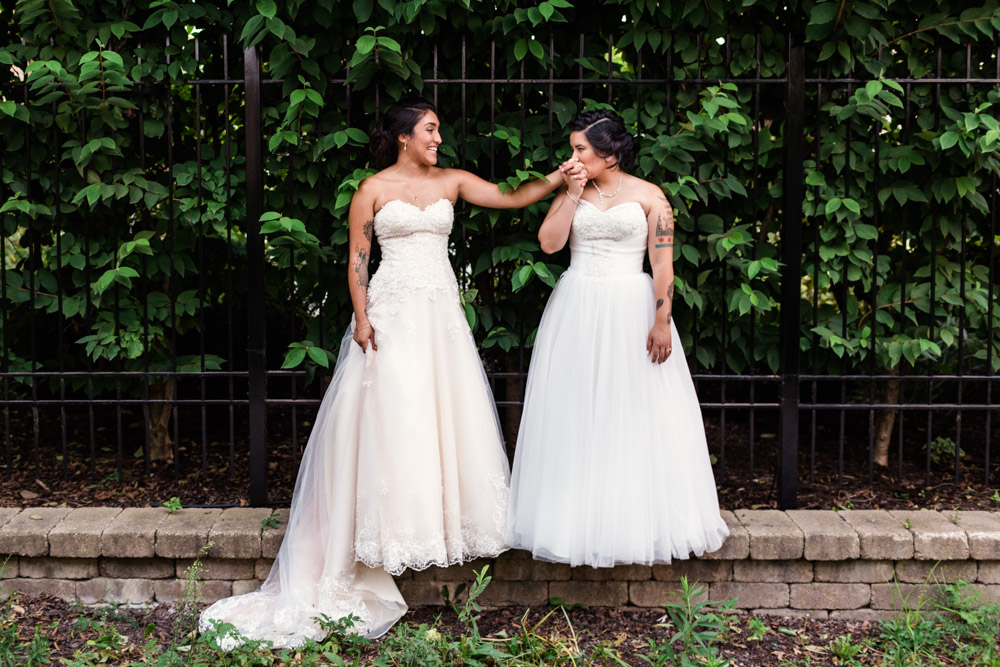 Natalie G.
Emma did a wonderful job in capturing our wedding day! We couldn't be happier with her work! She was so much fun to work with and made the whole process seamless! She communicated with us throughout the whole process and the day of the wedding. She definitely captured who we are as a couple and I'm so excited that we got this opportunity to work with her. Emma worked within our budget and made things possible for us. I would 10/10 recommend her for any type of event! We will definitely miss working with her now that our wedding day is over.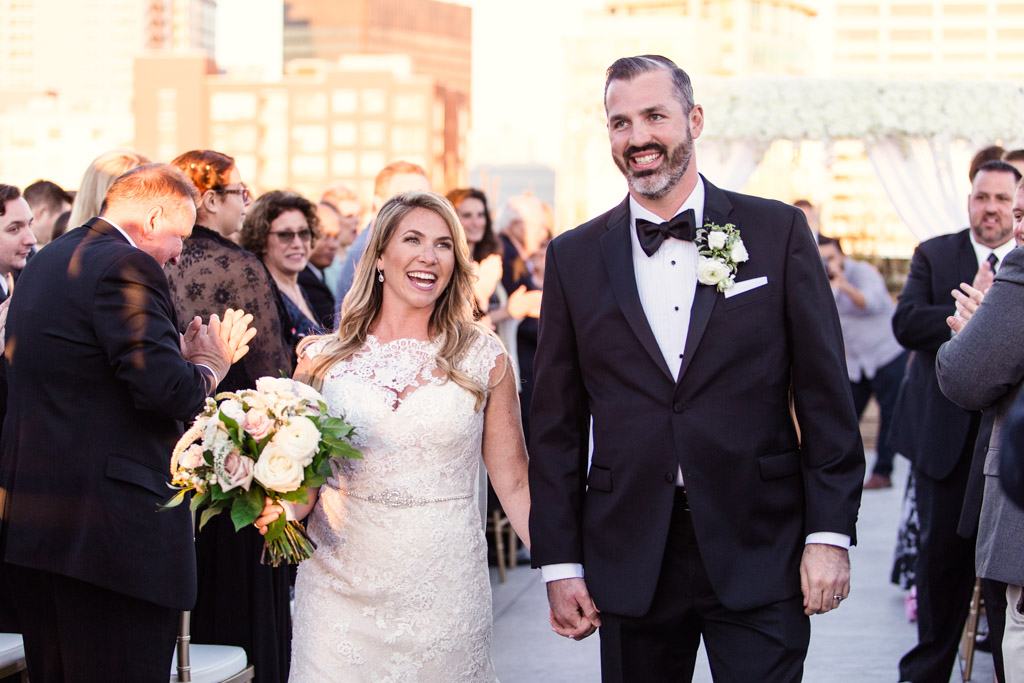 Carly B.
When you really think about it, besides your fiancé and your bridesmaids, your photographer is going to be by your side for most of your wedding day. As such, it's of critical importance that you hire someone who you not only know will deliver stunningly beautiful images, but someone who you want to hang out with. Luckily, Emma is all of those things! She's personable, fun, easy to be around, professional, and captures amazing, beautiful images.
We LOVED our engagement photos with her, and cannot wait to see her work from our September 2018 wedding. She is communicative, responsive, and hard working. She had never been to our venue, so she went ahead of our wedding to check it out and ensure she would be ready to capture our big day. Working with her has been an absolute delight, and I know from reading her other reviews, that everyone else who works with Emma feels the same way.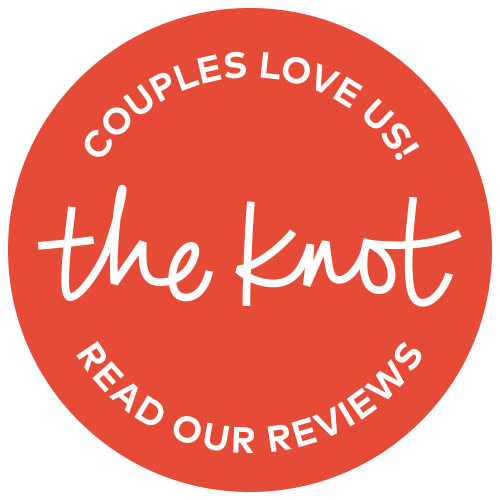 close
Contact
I can't wait to hear from you!
Enter your details below and I'll respond personally within 24 hours.
Don't like forms? Email: hello@emullinsphoto.com
***2022 Books are Closed***
Getting married?
All other inquiries
close
About

Hellooo, world!
I'm Emma: Beer nerd, cat-whisperer, Schitt's Creek-obsessed, Chicago wedding photographer. I've been helping couples relive their wedding memories since 2014.
Originally from Milwaukee, Wisconsin, I currently reside in Chicago with my designer-turned-handyman spouse and our two spunky felines. When I'm not photographing couples in love, I'm either hanging with these three or (dreaming about) traveling someplace new!
A Few of My Favorite Things:
Black coffee
Buttercream frosting
Road trips
Watching the sun rise
Pretending I sound like Mariah Carey
Belgian beer
The Green Bay Packers
My little fam (Jeremy, Rex and Miike)
Halloween (the holiday – not the movie. Okay, the movie's pretty good too.)
About You
You want stunning, natural wedding photos that look like YOU. You don't want to feel stiff or look too "posed." And most importantly, you want to ENJOY your wedding day while we capture all the good stuff!
Whether you thrive in the spotlight or cringe at the thought of being photographed, we are there to capture your memories. And let's be honest: your wedding is going to be AWESOME. No matter what goes according to plan or how many things surprise you, at the end of the day you'll be married to Your Person. And, spoiler alert: that's what this is all about!
My Approach
My relaxed, documentary approach allows couples to feel totally comfortable in front of the camera (it's the number one thing mentioned in my Reviews!). Expect a mix of candid moments and contemporary portraiture, with the occasional embarrassing (aka HILARIOUS) dance floor photo. I will be your hype girl during portrait time (seriously!). We'll get to know each other throughout the process, and it doesn't stop on wedding day. I want to show up with hugs and handshakes – not as just another vendor.
Sound like what you're looking for? Inquire about your wedding HERE!
Emma Mullins Photography embraces diversity and inclusivity. We are LGBTQ+ friendly and happy to serve humans of every background, gender and identity.
close
Pricing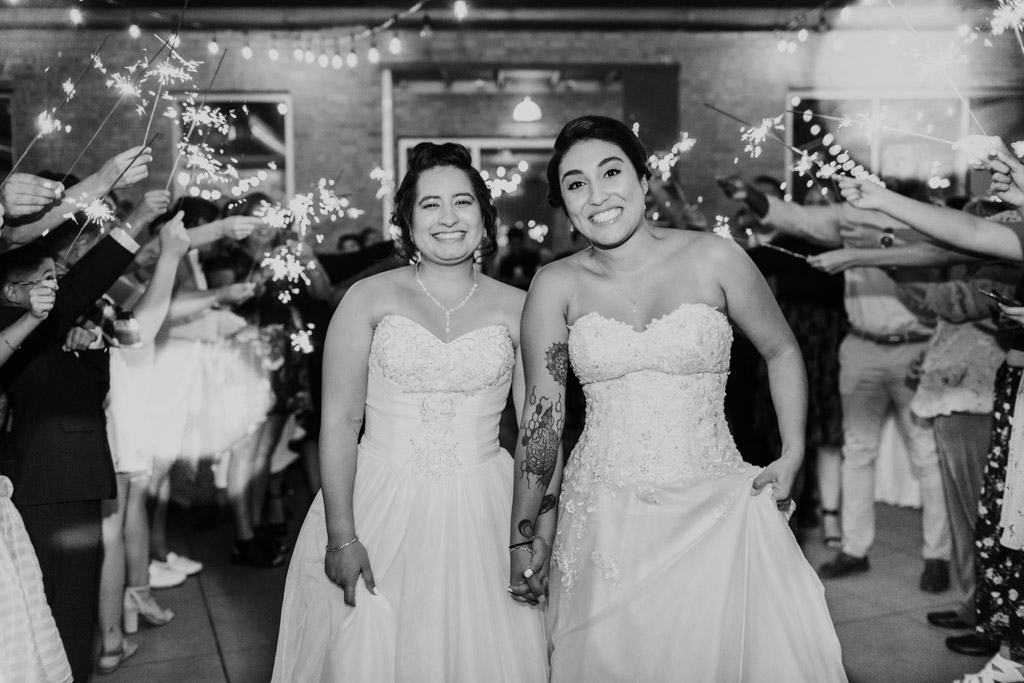 Wedding Day coverage averages at $6000 with Collections beginning at $3750. Associate Collections begin at $3200. All Collections include a fully edited, high-resolution digital download gallery with print release.
For detailed pricing and availability, inquire HERE.
Engagement sessions begin at $750. Special rate available to Wedding Clients.
Microwedding coverage begins at $3000. Now offering LIVE STREAMING services!
Elopement coverage begins at $2250.
Videography services begin at $1600, with Live Streaming at $950. More information can be found HERE.
Photo Booth rental begins at $750. Learn all about the booth HERE!
Surprise Proposal coverage begins at $750.
Other sessions offered include Lifestyle, Maternity, Content + Branding and other life events! Contact me for rates and availability.
Things on my current Wish List include photographing a Las Vegas elopement and a Halloween wedding! If you are planning either I would LOVE to chat!!!