Photo Booth
Best. Party. EVER!
Adding the Photo Booth to your event is ALWAYS a good idea! This iPad operated, "open-air" booth is a sleek design and will fit in most event spaces. The app offers several layout options (including GIFs!) and the ability to text, email and share your photos on social media. Want a unique party favor for you and your guests to take home after the party? A printer is available as well!
Choose between a gold or silver backdrop, or if you prefer to capture the ambiance of your event, go backdrop-free! Have your own backdrop idea in mind? Feel free to bring it and we'll set it up for you. We have a variety of props available, but if there's something you can't live without (theme party, anyone?) you're more than welcome to provide your own.
The Photo Booth requires secure Internet access and electrical outlets to operate. Make sure your event space is equipped with these before booking.
Though the booth is completely self-service, an attendant will be on site at all times for security and in case of technical difficulties.
The photo booth was such a hit with our guests. The photo quality is so good and we cherish these prints! 

-Emily H.
Rates
Digitals Only
$750
Up to 3 hours at your event
Backdrop and prop options
Email, text, and social media sharing
Additional hours $100/hour
Prints + Digitals
$900
Up to 3 hours at your event
Backdrop and prop options
Email, text, and social media sharing
Printer on site
Additional hours $150/hour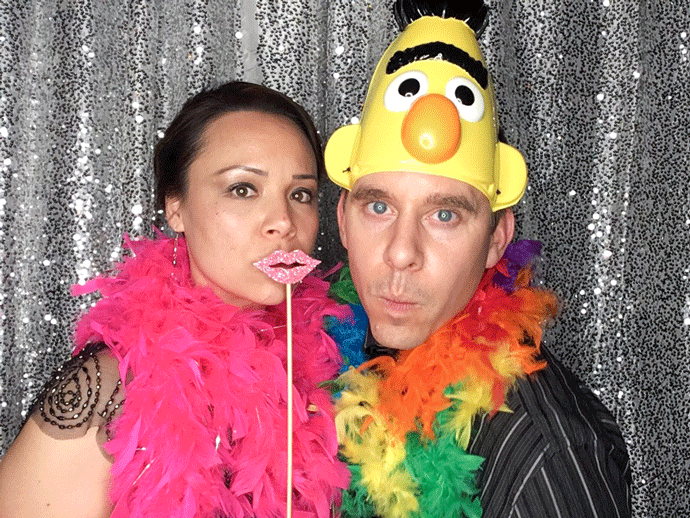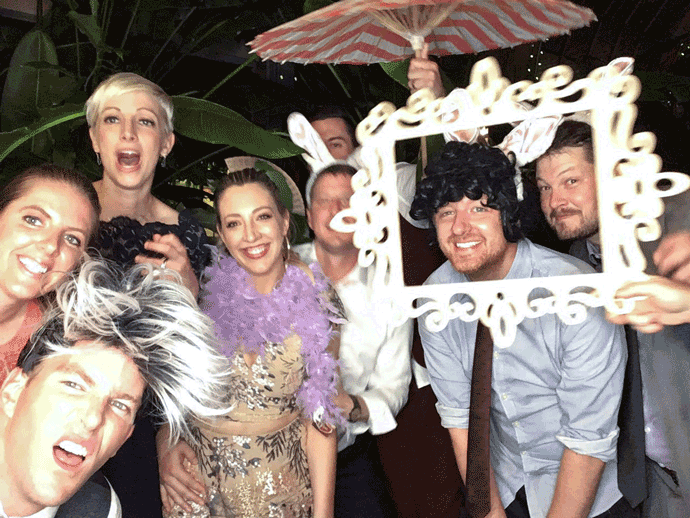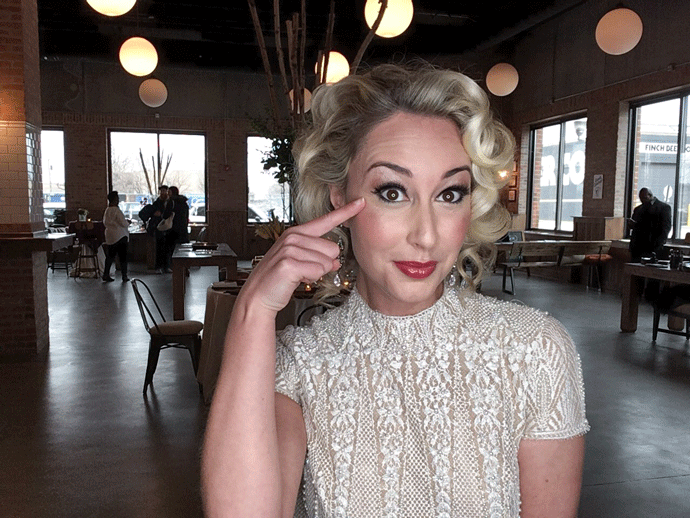 Backdrops
Both gold and silver backdrop options are available. When choosing a backdrop color, keep in mind the space where the booth will be set up! For example: does your venue use colored uplighting? This could change the look of your backdrop entirely!
Have a custom backdrop with your logo or wedding date on it? Or a banner to hang across the curtain? Bring it along! We will gladly set up your custom backdrop for you.
Does your venue have a gorgeous wall or space that would work as a booth setup? Not crazy about backdrops in general? Skip it! Going backdrop-free allows for more spontaneous photos, and can really capture the ambiance of an event with guests dancing or mingling in the background.
Props
A variety of props and costume pieces are always available for your event! If there's something specific you have in mind, feel free to provide your own and we'll set them out for you.
Please note: Due to COVID-19 we will not be providing props until further notice. Please feel free to provide your own!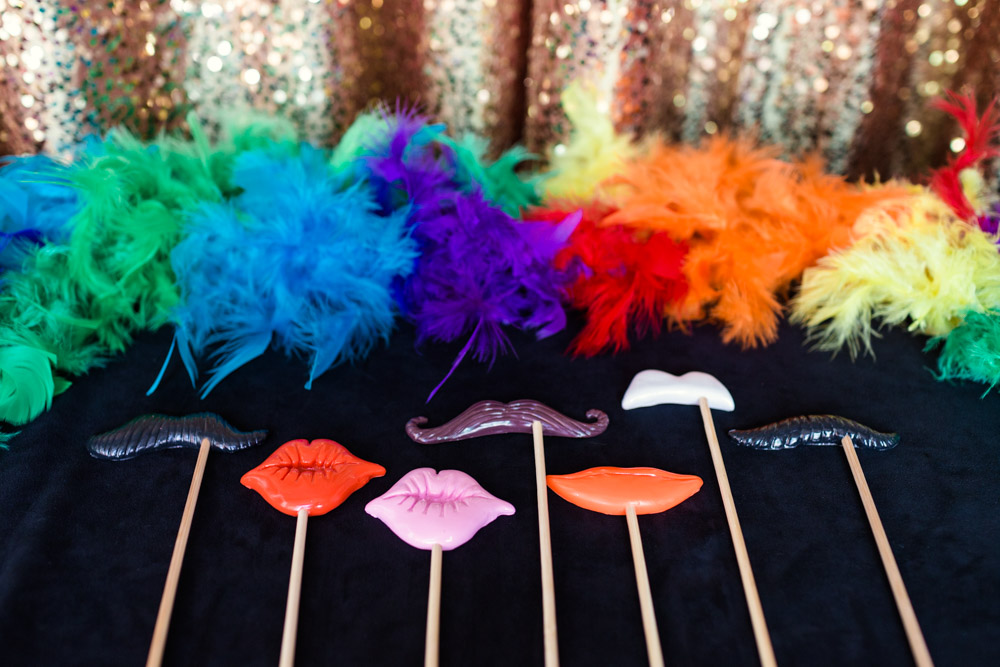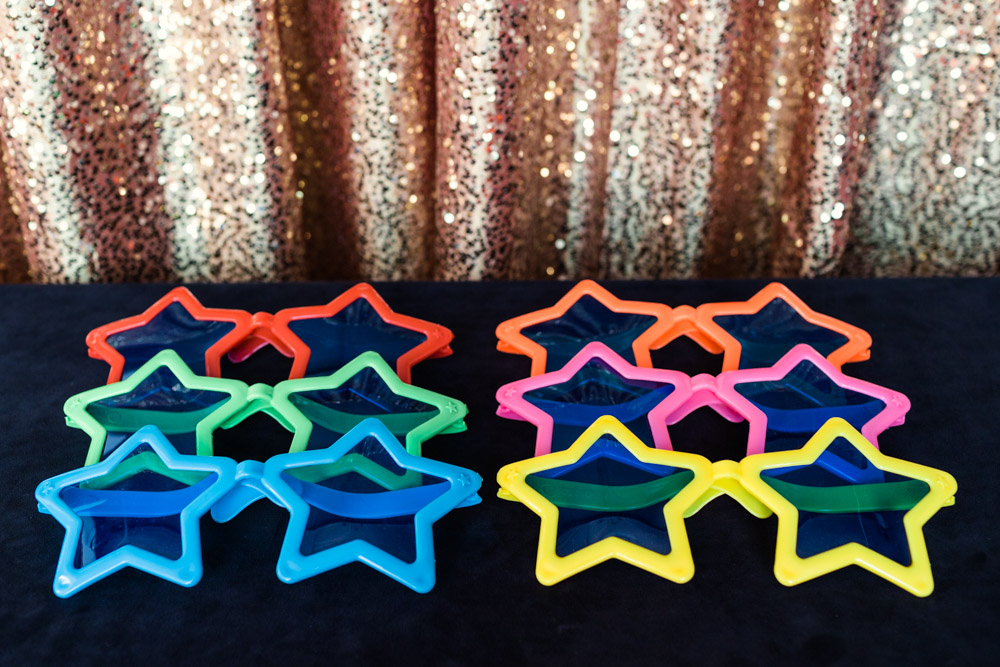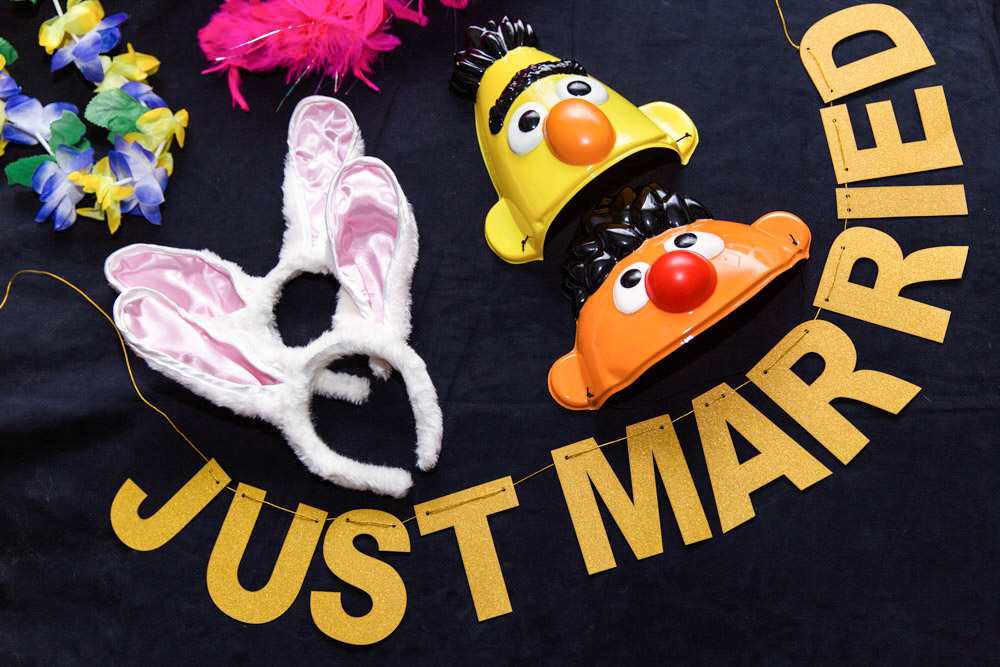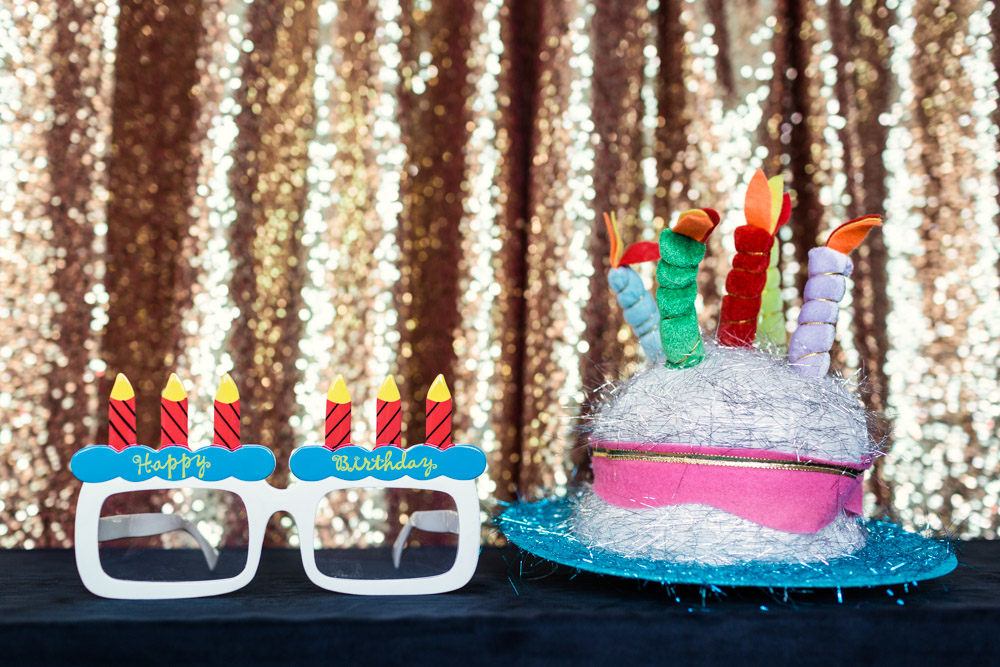 Layouts
Your guests can choose from multiple layouts when saving digital files! Options are available with the swipe of a finger, including photo strips, single images, and GIFs. Please note that the strip layout will be used for prints.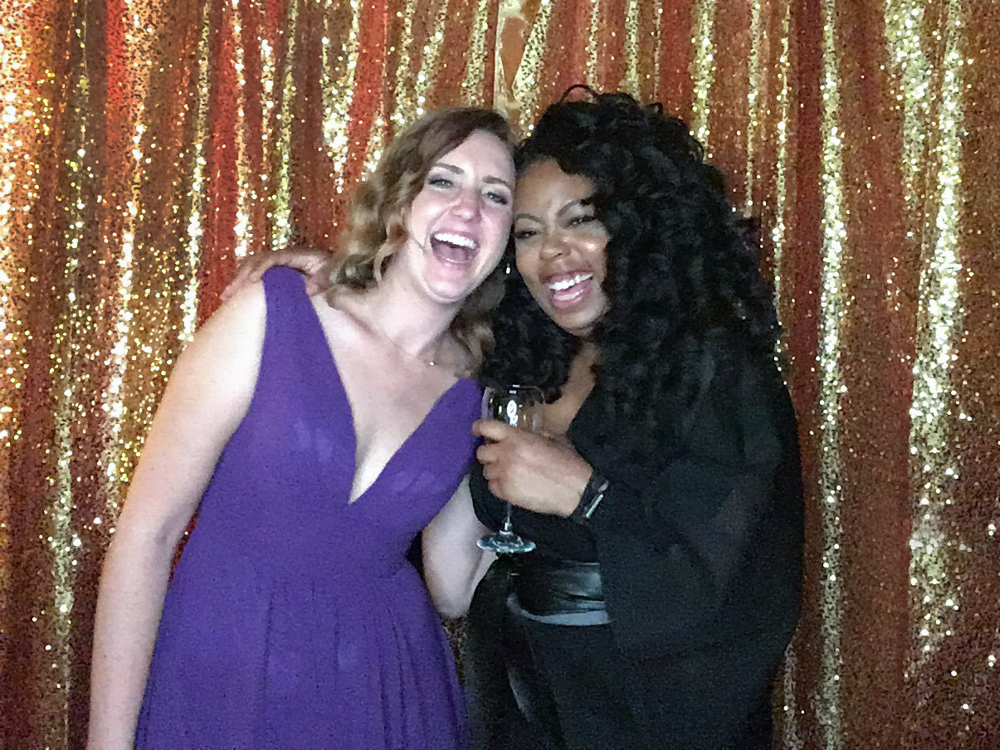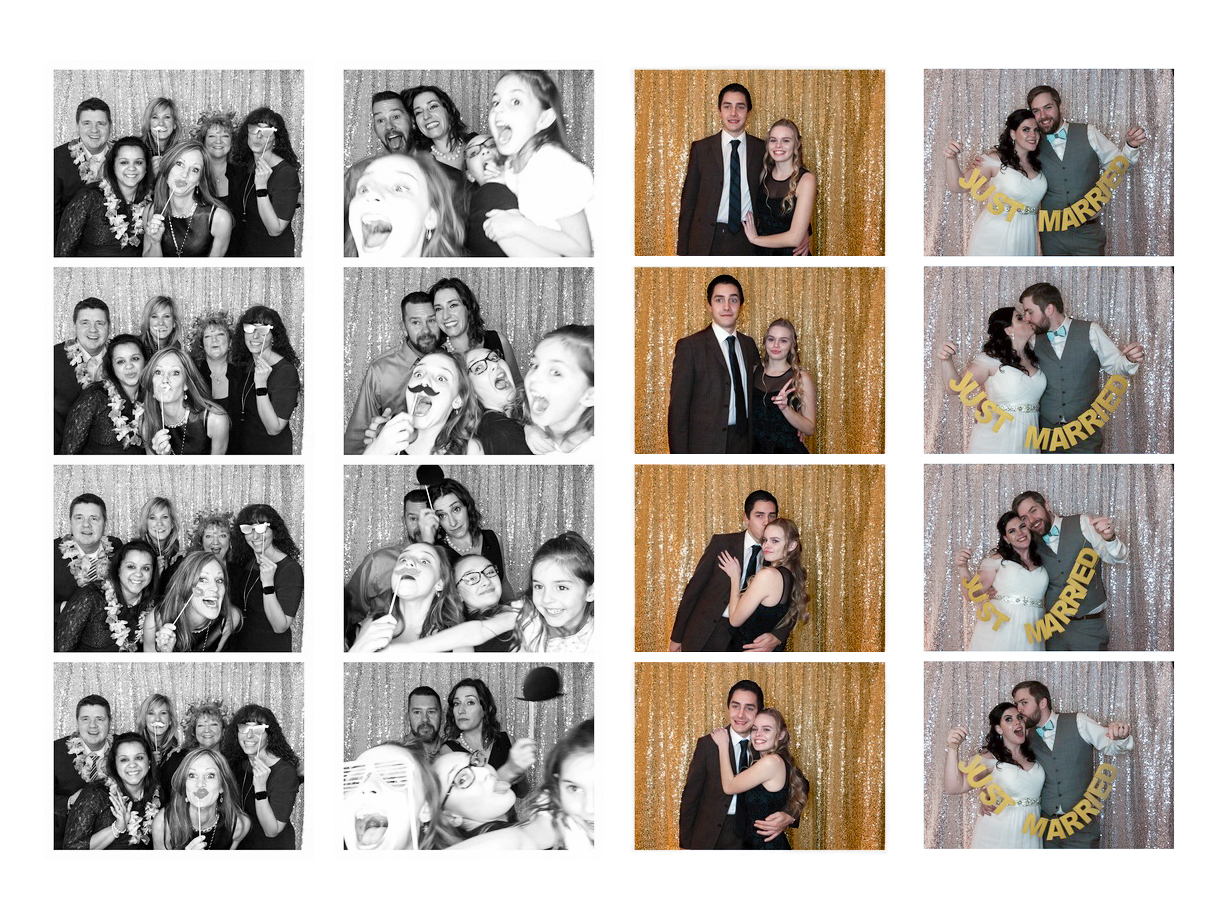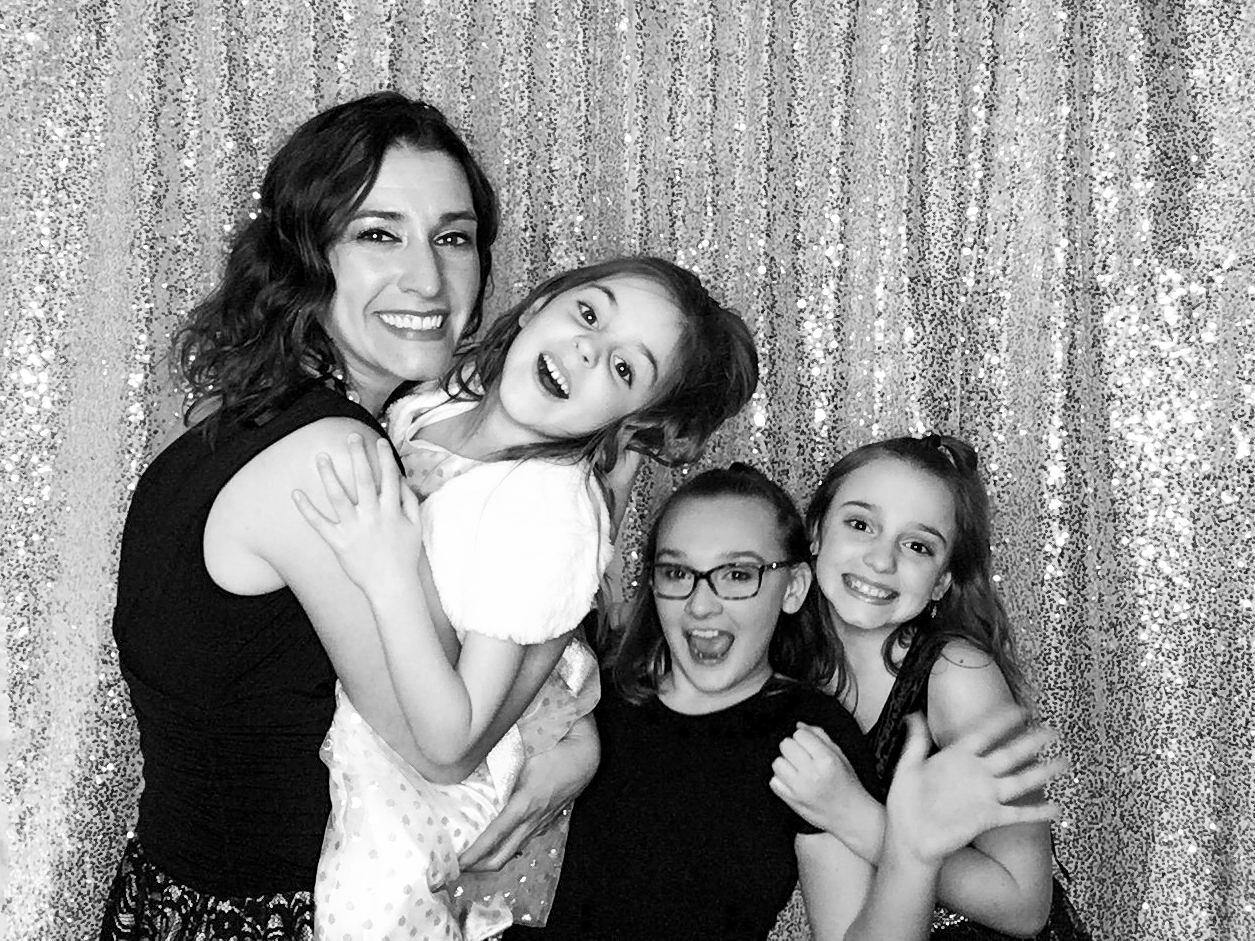 The photo booth was so fun and easy to use, and was a huge hit with our guests! It gave the young kids something fun to do, and also provided plenty of amusement for those watching our parents and their friends get goofy! We originally were not planning on having a photobooth and we are so incredibly glad Emma changed our minds, it was a huge success! I would absolutely recommend it to anyone planning an event!
-Holly E.
This was an awesome experience and really added to the party! Photo booths are always a fun addition to any event and this one was better than your average photo booth. No actual booth to cram into so we could easily fit plenty of people, plus we could see and personally control the photo sessions ourselves so we can redo the pictures if we didn't like them. This photo booth also gives the option of combining the photos into a GIF! This option made the photo booth experience that much more fun and creative!!
-Kumari B.
This photo booth is FUN! It got our friends and family that had never met before in photos together. The lighting is very flattering and it was so nice to have a big batch of photos to take home at the end of the night.
-Reilly G.