Mentoring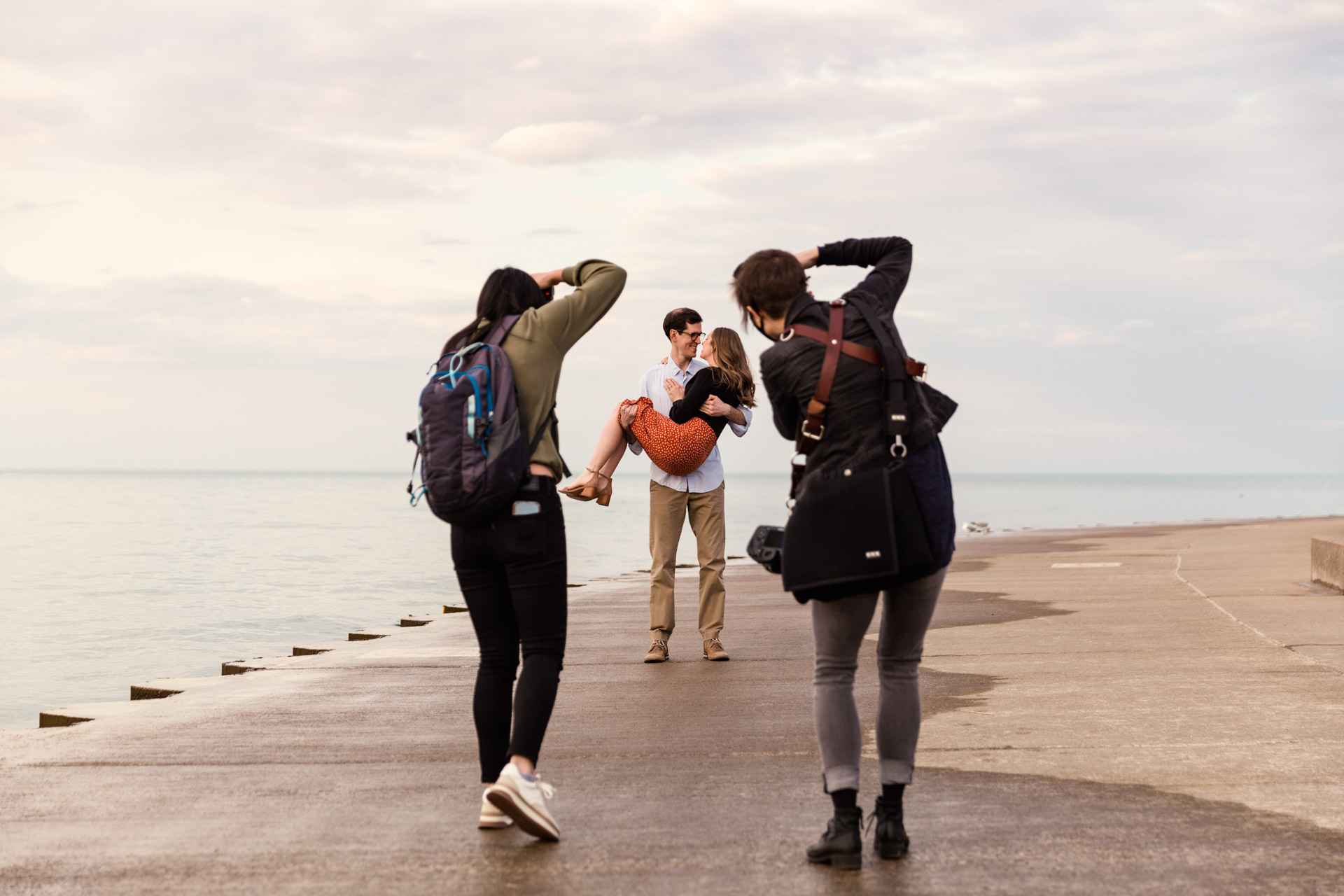 Mentoring for Photographers.
Now offering one-on-one mentoring for photographers looking to take their wedding photography business to the next level. Whether you're established and in need of a refresh or brand-spanking-new to the industry, I'm happy to share my knowledge and expertise!
Emma Mullins Photography has expanded significantly since becoming a full-time operation in 2017, and I'm proud to say that our core values have not changed. During our mentor session, I'm an open book. Ask me anything! Happy to share insight into what has helped us grow, things I would have done differently, and how to boost YOUR business in its current state.
As you may expect, I'm still learning and growing as a photographer and businessperson… and intend to keep it that way.
Mentoring topics include:
Portfolio Review
Web Site Review
Posing and Directing
Client Experience
Business Basics
SEO Basics
Workflow
Lighting Technique
Editing and Style Consistency
Branding and Marketing
In-person Mentor Sessions are available to photographers who are vaccinated against COVID-19. All other sessions will take place over Zoom. Your health and safety is a top priority.
VIRTUAL MENTORING
Perfect if you don't live in Milwaukee or Chicago, or just have a few key topics you'd like to discuss. I'll become familiar with your web site and portfolio ahead of time so we can jump right in! We'll connect over Zoom at a time that's convenient to your schedule. This session goes by faster than you'd expect!
2 hours // $500
HALF DAY
This is a great option if you already feel comfortable directing a couple in front of the camera, and want to focus more on the back end of business. Half Day sessions can take place over Zoom or in person at the studio. We'll go over your portfolio, web site, general business goals and how to achieve them. Bring your camera and any other gear you'd like to play with!
4 hours // $950
FULL DAY
This session is for photographers who really want to jump start their business. Whether you're having trouble finding couples to get in front of your camera, or need a little help with posing, you'll leave our session with new knowledge, firsthand experience, and some killer portfolio pieces!
We'll meet over Zoom or at the studio mid-morning, and I'll answer any questions you may have. I'll go over my workflow, business philosophy, things that have worked for me, and things that haven't. Tell me all about your business goals and we'll create a plan to help you achieve them.
In the afternoon we'll have a photo session scheduled with a real couple! Shoot alongside me, see how I work, and learn how to keep your couples comfortable in front of the camera. You'll get posing and directing tips as you take the lead. Afterwards we'll go over your images and talk about how to take your sessions to the next level. Showcase your faves in your portfolio to help book more awesome couples!
This session includes lunch and 6-month follow up call to check your progress!
Have a buddy? Book a Full Day session with another Mentee for $3000 total.
8 hours // $1750
Emma is super knowledgable and willing to answer any questions without judgement. It was really helpful to second-shoot during an engagement session and learn how Emma runs her shoots. Emma is really good at choosing locations and making her couples feel comfortable in front of the camera. I will definitely hype this session to other new photographers!!

– Dana T.

Emma was so sweet and hit every topic that I wanted to talk about! She answered every question I had and gave off such a positive and uplifting vibe. She gave me great advice on each topic and I can't wait to use it for my own business! Thank you Emma for this wonderful mentor session and I appreciate everything!

– Amber O.

Ready to book your Mentor Session with Emma? Have a few questions first? Submit the form below and I'll be in touch shortly!